Grand Country proudly hosts the 30th Annual Branson Fiddle Festival and Mid-America Fiddlers Championship. Wayne Massengale is the festival host.
Mike Patrick, General Manager of Grand Country Music Hall, "With our iconic 'World's Largest Fiddle' at the main entrance of our theatre, it seems like the perfect fit to be the home for this historical and nationally known Fiddle Festival."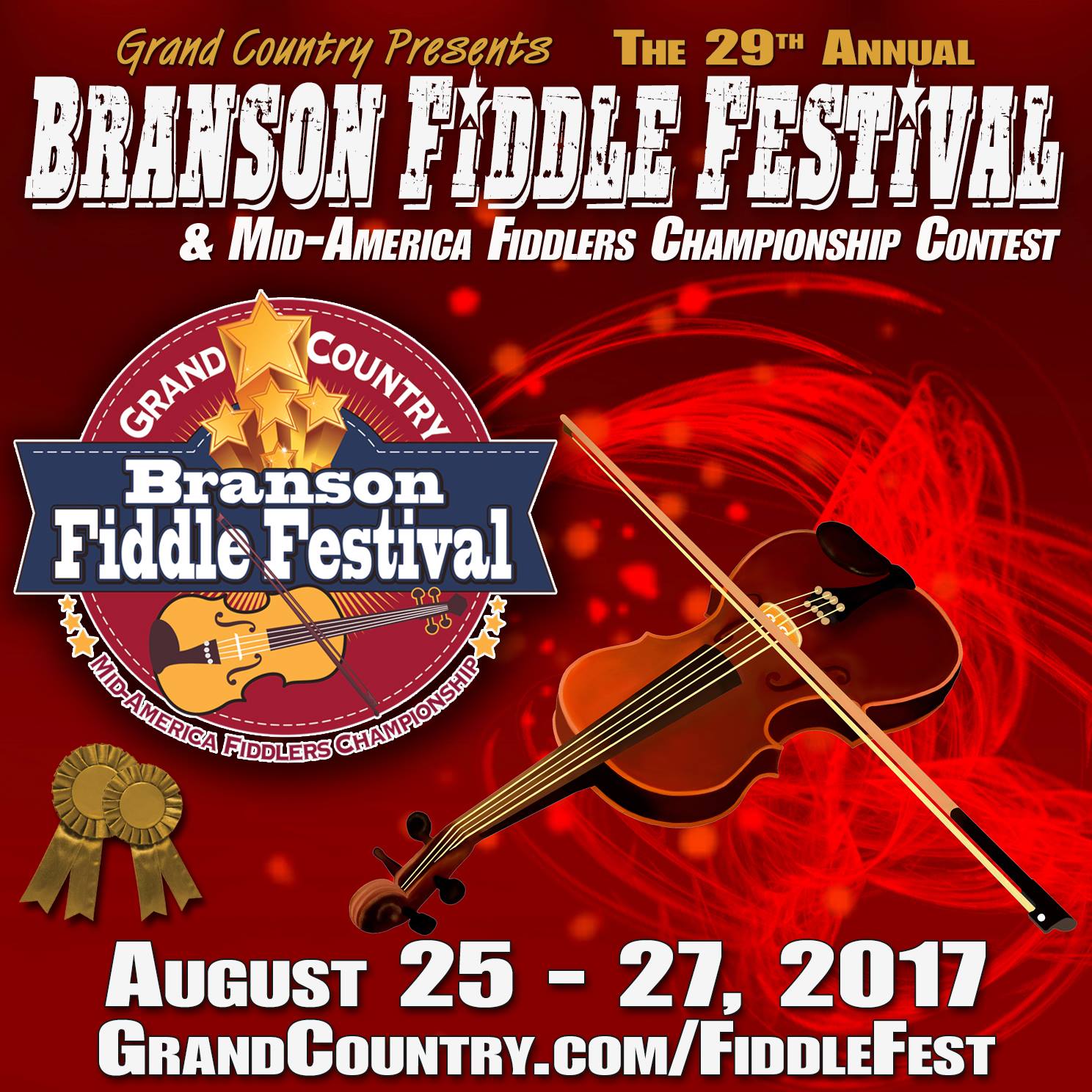 The event starts August 24th, 2018, at 9am with Pee-Wees competition and goes all day until 6:00pm. Other divisions include Junior, Accompanist, Senior, Adult and Open. Championship Finals are on Sunday, August 26th, 2018, from 1:00pm to 5:00pm. Winners of each division and the Grand Champion will receive cash prizes totaling $10,000. General theatre seating for the event is $10.00 per person each day.
Branson Fiddle judge, Junior Marriott said, "There's a huge excitement in the fiddle community for this event at Grand Country. With their theatre, hotel, restaurants and attractions all in one place, it makes the perfect destination to host this event. I guarantee the fiddlers, when not in completion, will be doing a lot of "fiddling" around the whole complex that weekend."